Yuri Manga Citrus Gets Anime
Post Time: 11.15.2016 05:52 2 comments
Citrus Manga
http://m.mangahere.cc/manga/citrus_saburo_uta/
Saburouta's Yuri Manga Citrus is getting an anime adaptation.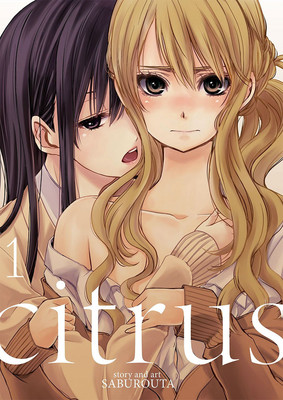 The story focus on Yuzu Aihara, a fashionable, spontaneous and fun-loving city-girl, transfers to a new neighborhood and high-school after the remarriage of her mother.One day she butts heads with the stern student council president Mei—who turns out to be her new step sister. And she has to learn that hate and attraction are often not that far apart.
The series began serialization in Ichijinsha's Comic Yuri Hime from November 17, 2012 .